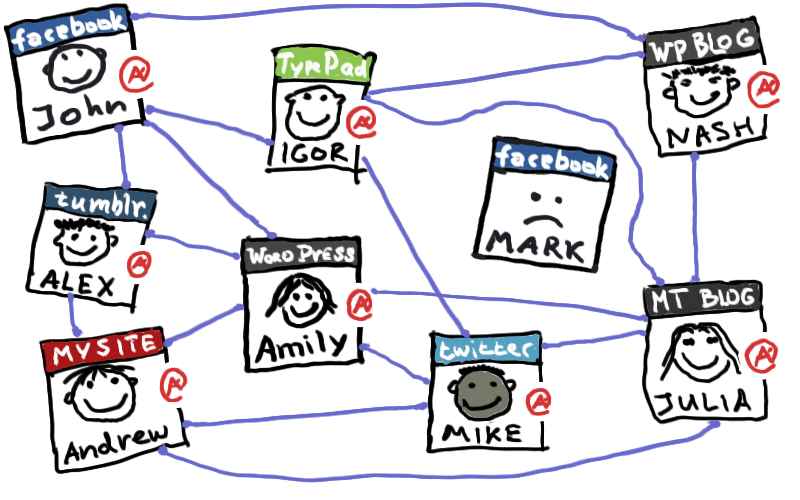 Join The Open Social Web!
Some love Facebook, some prefer publishing their own blog and controlling content, some try Tumblr or still hang out at MySpace. It gets worse when friends migrate to Twitter, WP or quit using social nettworks altogether because of privacy and content ownership fears.
Let's stop it! Webhome is a "movement", aimed at the creation of a global, decentralized, open social network, that is not tied to any specific company, software or website.
Build your own WebHome, add your content, connect it with the WebHomes of your friends  and still retain full control over your Internet life. WebHome is your own site, your online  identity and your "profile" in the world's first (and hopefully only) open social network.
Your WebHome is also your own OpenID provider. It means no more usernames and passwords to remember. Just enter your "your-name-surname.com" address and login to thousands of websites that support OpenID.